Salvini takes Kyenge to court over claim that his far-right League party is racist
POLITICS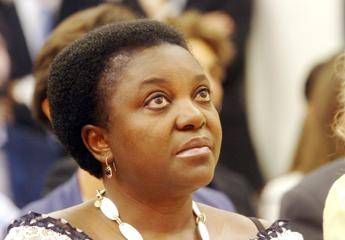 Pubblicato il: 14/09/2018 19:24
Centre-left Euro-MP Cecile Kyenge, who was Italy's first black minister, on Friday went on trial for slander in a case brought by interior minister Matteo Salvini after Kyenge called his League party "racist".
Kyenge said the League was a "racist" party at an annual meeting of Democratic Party (PD) supporters in the northern city of Parma.
She also posted to Facebook controversial comments made by League politicians including Salvini with the headline "Is the League racist ? It's up to you to judge".
"What a stink, the dogs are fleeing - some Neapolitans have arrived," was one quote by Salvini posted to Kyenge's Facebook page.
"When I see an orangutan, I think of Kyenge," "Separate train carriages for immigrants" and "Bonga Bonga government - Kyenge is a shit choice," read three more quotes by League members.
In November 2013 League Senator and former minister Roberto Calderoli. Calderoli was charged with defamation aggravated by racial discrimination after his infamous 'orangutan' comment.
More recently, League MEP Mario Borghezio, who has a history of anti-immigrant acts, was in 2016 ordered to pay the Congo-born former integration minister 50,000 euros in compensation for a racist slur.
Borghezio, who made the "Bonga Bonga" comment posted by Kyenge to Facebook, reportedly said after her appointment in 2013 that "Africans are Africans and belong to an ethnic group very different from ours".
He also complained that Kyenge, who studied in Italy to become an ophthalmologist, had taken away a medical post that should have been given to "some Italian doctor".
Kyenge, an eye doctor who was born in Congo, served as integration minister in the centre-left government led by Enrico Letta in 2013-2014. She has been targeted by abuse from League politicians for years.
RIPRODUZIONE RISERVATA © Copyright Adnkronos.