Stabilisation of Libya focus of talks between Moavero and Siyala
POLITICS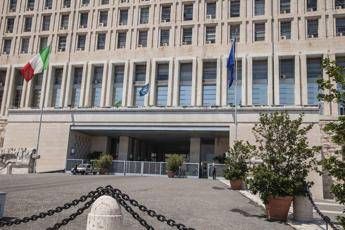 Pubblicato il: 20/09/2018 14:03
Democratic elections, a truce between armed groups in Tripoli, an international conference on Libya slated to be held in Sicily in November and strengthening bilateral ties were at the centre of Italy's foreign minister Enzo Moavero's talks with his Libyan counterpart Mohammed Taher Siyala in Rome on Wednesday.
During their talks, Moavero quizzed Siyala on the "consolidation" of the UN-brokered ceasefire agreement reached earlier this month, ending a week of deadly clashes in Tripoli, the foreign ministry said in a statement late Wednesday.
"Moreover, the Minister confirmed Italian support for carrying out transparent and democratic elections, which are to be held according to a timetable and arrangements that only the people of Libya can decide on, in line with the UN Action Plan. From this perspective, Italy is engaged in a constant dialogue with all reliable interlocutors in order to promote a more rapid national reconciliation, " the statement said.
The ministers discussed "in a constructive and inclusive spirit" the upcoming international conference on Libya, whose goal is to contribute to the implementation of the UN Action Plan for Libya "and the consolidation of the political, legislative and security preconditions that are indispensable" to implement the plan, according to the statement.
Siyala told Moavero that he hoped the conference could be "a turning point" for Libya and guaranteed his personal motivation and determination to make the event a success, said the statement.
The ministers agreed during their talks that there were "remarkable opportunities" to further develop bilateral relations, especially in key sectors such as energy, telecommunications, and transportation, as well as in the management of migration flows and countering international terrorism and illegal trafficking.
The international conference on Libya that Italy plans to host this autumn will centre on security, reconciliation and human rights, the foreign ministry said earlier this month.
Representatives of Libya's key political factions, regional and international players will be invited to attend the conference.
RIPRODUZIONE RISERVATA © Copyright Adnkronos.