Tajani calls on govt to heed Mattarella's deficit warning
POLITICS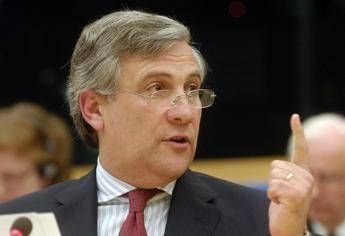 Pubblicato il: 01/10/2018 11:32
Italy's populist government should heed president Sergio Mattarella's warning that prudence with the public finances is enshrined in the constitution, European Parliament president Antonio Tajani said on Monday.
"The management of Italy's public accounts affects everyone. As Italy's present has recalled, it is necessary to protect citizens, families, companies, pensioners, the unemployed and savers," Tajani told La Stampa daily.
Speaking at a gathering at the presidential Quirinale palace on Saturday to mark the 70th anniversary of Italy's post-war constitution, Mattarella noted that the state's founding law requires "balanced budgets and the sustainability of debt."
"This is to protect the savings of our fellow citizens," he said.
Mattarella's remarks came after the government announced a 2.4 percent budget deficit target - triple the previous administration's target - a move that roiled markets on Friday, prompting a sell-off of bonds and a rout of banking stocks.
Anti-establishment Five-Star Movement leader Luigi Di Maio in a TV interview in August said he wanted to scrap Italy's balanced budget constitutional amendment, which was approved by lawmakers in April 2012 during the euro zone debt crisis.
The amendment was presented in 2011 by then-premier Silvio Berlusconi, leader of the conservative Forza Italia party, in an bid to calm financial markets as Italy's borrowing costs climbed.
Tajani is a member of Forza Italia and a co-founder of the party.
RIPRODUZIONE RISERVATA © Copyright Adnkronos.