Italians not cowed by Juncker's threats says Salvini
POLITICS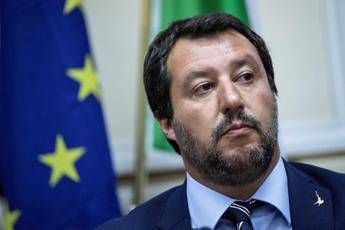 Pubblicato il: 02/10/2018 13:04
The government will go ahead with its controversial deficit plans, interior minister and Italians do not fear European Commission president Jean-Claude Juncker's "threats" of a new eurozone crisis, deputy premier and interior minister Matteo Salvini said on Tuesday.
"No one in Italy takes seriously the threats made by Juncker, who is now comparing our country to Greece, Salvini wrote on Facebook.
"The right of our citizens to work, to security and to health are our government's priority. We will deliver on this....they won't stop us," he continued.
Salvini's coalition ally Luigi Di Maio, leader of the Five-Star Movement, also backed Salvini's uncompromising position on Tuesday.
"We will not backtrack by a millimetre," Di Maio said in radio interview.
In a tripling of the previous centre-left administrations's target, the populist government last week unveiled plans for a 2.4 percent of gross domestic product deficit for 2019-2021, roiling markets and dismaying EU officials.
Juncker sharply criticised the government's spending plans on Monday, warning they could spell the end of the euro.
"Italy is distancing itself from the budgetary targets we have jointly agreed at EU level," Juncker said.
"I would not wish that, after having really been able to cope with the Greek crisis, we'll end up in the same crisis in Italy. One such crisis has been enough.
"If Italy wants further special treatment, that would mean the end of the euro. So you have to be very strict," Juncker said, referring to the EU's fiscal rules.
The government claims that its due to its plans to invest billions of euros in the economy, Italy's growth will outperform EU forecasts and debt will continue to fall despite a rising deficit.
Italy's 2.3 trillion euro debt pile currently stands at about 130 percent of GDP against a eurozone target of 60 percent.
RIPRODUZIONE RISERVATA © Copyright Adnkronos.