Italy to host international conference on Libya on 12-13 November
POLITICS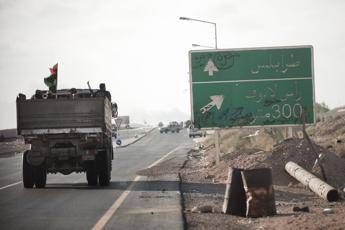 Pubblicato il: 03/10/2018 14:50
An international meeting aimed at helping bring peace to turmoil-wracked Libya will take place in Palermo, Sicily on 12-13 November, Italy's foreign minister Enzo Moavero Milanesi has announced.
"The conference will be held in Palermo because it is a location close ot Libya. Its goal is to aid the process of stabilising Libya," Moavero told the Italian Senate upper house of parliament late on Tuesday.
One day of the meeting will be mainly focused on "Libyan interlocutors" while "many leading players from the international community will take part in the other (day)," Moavero told lawmakers.
Libya's powerful eastern military commander Khalifa Haftar this week signalled his interested in attending the conference, Moavero noted.
Italy will not impose timetables or dates for national elections in Libya, Moavero said.
"Italy has never doubted that elections should take place in Libya but it believes there must be the right conditions for these to be held," he said.
Moavero underlined the importance of holding safe and secure elections with "solid institutions" and played down differences between Italy and France, whose president Emmanuel Macron has pushed for polls to take place on 10 December.
"We have different points of view, not only on Libya, and this leads to a certain dialectical exchange that does not impede regular talks and the (shared) will to reach a solution," said Moavero.
France argues that elections will help stabilise and unify the North African country while Italy agrees with the UN-back government and the UN special envoy to Libya Ghassan Salame that security and political conditions may not allow free, fair and peaceful elections this year.
United States backed Italy's actions in the region, Moavero stated.
"We attach great importance to relations with the US and we noted after talks between Italy's premier Giuseppe Conte and US president Donald Trump on the sidelines of the UN General Assembly that America wants to support Italy's action in Libya and the Mediterranean," he said.
RIPRODUZIONE RISERVATA © Copyright Adnkronos.