Salvini, Eisenberg talks centre on Libya
POLITICS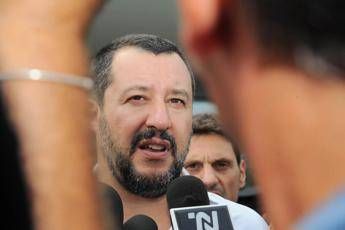 Pubblicato il: 10/10/2018 19:27
Turmoil-wracked Libya's security was the focus of talks in Rome on Wednesday between Italy's interior minister Matteo Salvini and United States ambassador Lewis M. Eisenberg, which also covered trafficking and terrorism, the interior ministry stated.
"I want to thank the US for supporting the international conference on Libya that will take place next month in Palermo," Salvini said.
"For Italy and for Europe, the stabilisation of Libya is a strategic priority," he said.
During their meeting, Salvini and Eisenberg underlined the excellent ties between the two countries "on the topics under discussion" this week at the G6 summit in Lyon on migration and terrorism, the ministry statement said.
Salvini also said he hoped to meet US president Donald Trump "soon" in Washington and "certainly" after the November mid-term elections, the statement concluded.
RIPRODUZIONE RISERVATA © Copyright Adnkronos.