Conte in visit to 'strategic' Horn of Africa region
POLITICS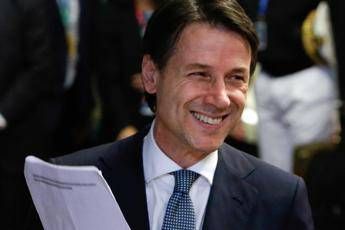 Pubblicato il: 11/10/2018 14:46
Populist premier Giuseppe Conte on Thursday began a two-day visit to Ethiopia and Eritrea aimed at cementing political reform and economic stabilisation in the region, which Italy views as geopolitically strategic also for managing migration.
Conte was on Thursday due to told talks with his Ethiopian counterpart Abiy Ahmed in Addis Abeba and to give a joint press conference with Ahmed after their meeting.
"There is a strong demand for Italy in the region," diplomatic sources told Adnkronos ahead of Conte's trip.
Conte's visit to the Horn of Africa comes after Ethiopia and Eritrea signed a landmark peace accord in Saudia Arabia on 16 September, ending two decades of enmity sparked by a two-year border conflict which broke out in 1998.
In late September, Italy's foreign minister Enzo Moavero Milanesi had" a cordial and in-depth meeting" with Ethiopia's foreign minister Workneh Gebeyehu, and Eritrea's foreign minister Osman Saleh on the sidelines of the 73rd United Nations General Assembly in New York, the foreign ministry said.
The peace accord was "a particularly significant and is a fundamental step toward the stabilisation of the Horn of Africa", the foreign ministry statement said.
Italy is eager to support Ethiopia's and Eritrea's economic growth and sustainable development through cooperation activities and education and vocational training programmes aimed at upgrading the two countries' human capital, the statement cited Moavero as saying.
Moavero invited Gebeyehu and Saleh to attend "and actively participate in" the Italy-Africa Conference that will be held in Rome on 25 October, according to the statement.
RIPRODUZIONE RISERVATA © Copyright Adnkronos.