Eritrea-Ethiopia peace deal should stem migration says Conte
POLITICS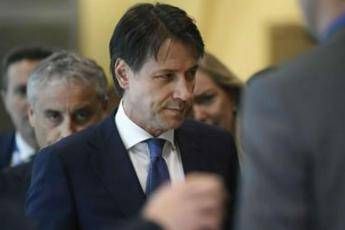 Pubblicato il: 12/10/2018 17:53
The recent peace accord between Ethiopia and Eritrea will help "stabilise migration" - which a highly sensitive topic in Italy - populist premier Giuseppe Conte said on Friday during a visit to the Horn of Africa.
The landmark peace agreement signed this summer between the two long-time foes should "improve living conditions for the local populations, help stabilise international relations, and also migration flows," Conte said in remarks from the Eritrean capital Asmara.
Since taking office in June, Conte's government - which includes the anti-immigrant League party led by interior minister Matteo Salvini - has taken a hard line against migration.
Eritrea is a major source of migrants to Italy, some of whom are fleeing the repressive nation's compulsory military conscription. A total 3,047 Eritreans have landed in Italy this year (the largest group after Tunisians) - down from the 7,000 who entered last year but making up 14 percent of arrivals, according to the interior ministry.
Ethiopia and Eritrea severed diplomatic ties after a 1998-2000 border war that claimed the lives of tens of thousands of people. In July and September, Ethiopia's new reformist leader Abiy Ahmed and Afwerki signed peace agreements that normalised ties between the two nations.
In a meeting with Conte on Thursday in Addis Abeba, Abiy encouraged Italy to invest in his country including infrastructure projects.
Italy and Ethiopia have historic links, as Italian dictator Benito Mussolini's forces annexed the country from 1935 to 1939 when it became part of the colony of Italian East Africa.
RIPRODUZIONE RISERVATA © Copyright Adnkronos.