Junker says he got Italy an extra €900m to handle migration
POLITICS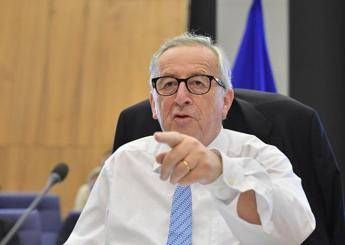 Pubblicato il: 12/10/2018 16:22
European Commission president Jean-Claude Juncker on Friday said he had always stressed the need give Italy more help to handle the Mediterranean migrant influx and got it an 900 million extra euros of EU funds to tackle "one of the greatest challenges" for the bloc.
"Right from the start of my mandate (in 2014) I said migration would be one of the greatest challenges in the coming years," Juncker said in an interview with French daily Le Monde.
"And I underlined that greater solidarity must be shown towards Italy (where over 700,000 migrants have landed in the past four years)," he said.
"This has translated into 900 million euros more to shelter refugees and to safeguard the bloc's borders," Juncker said.
The 2016 accord between the EU and Turkey - one of the main launch points for more than a million migrants taking the sea route to Europe in 2015 - had stemmed migrant arrivals in Italy via Greece, Juncker said.
His comments came after Italy's populist deputy prime minister and interior minister Matteo Salvini on Monday called Juncker and economic and financial affairs commissioner Pierre Moscovici "enemies of europe".
In a previous attack, Salvini last week accused Juncker and Moscovici of approving economic measures in recent years that have "impoverished Italy and made its situation precarious" and have "ruined Europe and our country".
RIPRODUZIONE RISERVATA © Copyright Adnkronos.