Tajani invites Asia Bibi and family to European Parliament
POLITICS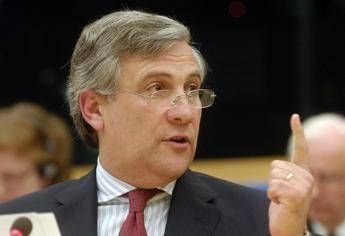 Pubblicato il: 06/11/2018 15:04
Pakistani Christian woman Asia Bibi, who was acquitted of blasphemy last week after eight years on death row and whose husband has requested asylum in the West has been invited with her family to visit the European Parliament, its president Antonio Tajani said on Tuesday.
"I call on Pakistan's authorities to issue the necessary documents. European rules require protection to be granted to those who are under threat due to their faith," Tajani tweeted.
In a video message on Wednesday appealing to Britain, the US and Canada, Bibi's husband Ashiq Masih said they were in great danger in Pakistan after Bibi's acquittal prompted violent protests by the Islamist movement Tehreek-e-Labbaik Pakistan (TLP) and calls for her to be hanged.
Pakistan's government on Friday struck a deal with the TLP that included a pledge not to oppose a review petition filed against the Supreme Court's judgment that acquitted Bibi. The government also agreed not to oppose a TLP application to add Bibi to a list preventing her from leaving the country.
Under the deal, the government also agreed to release everyone detained over the TLP protests.
RIPRODUZIONE RISERVATA © Copyright Adnkronos.