UN envoy lauds Italy's upcoming conference on Libya
POLITICS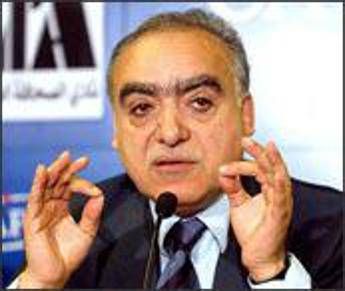 Pubblicato il: 09/11/2018 11:32
United Nations envoy Ghassan Salame praised Italy's conference in Palermo next week on Libya in a briefing Thursday during which he said the electoral process should start in the Spring after a national conference in early 2019 to ponder the turmoil-wracked country's conflict.
"The forthcoming conference on Libya to be hosted by the government of Italy in Palermo is an occasion for (UN) member states to offer tangible support to the training of professional security forces," Salame said in the briefing to the UN Security Council.
"Libyans should be helped to turn the page of their reliance on armed groups for their protection," he said in a cautiously optimistic briefing that officially buried a UN plan to national polls in December due to the ongoing violence and a deadlock between rival administrations.
Italy is seeking to play a leading role in efforts to stabilise its turmoil-wracked former colony. To this end, an international conference is taking place in Palermo on Monday and Tuesday which the government hopes the main Libyan power-brokers and key international players will attend.
The Palermo summit will also provide an opportunity "to gain more practical support to establish a system for redistribution of Libya's national wealth, not to the benefit of overnight millionaires, but for the whole population," Salame said.
Despite oil-rich Libya's revenues of over 13 billion dollars in the first half of the year, its citizens have been increasingly impoverished while criminals use violence and patronage networks to steal billions from the national coffers, Salame said.
"Security and economy are two of the three pillars required for stability. The third is the political," Salame said.
According the latest UN poll received by Salame on Thursday, 80 percent of Libyans want elections "as a means of liberation from the ineffective and increasingly illegitimate authorities," the envoy stated.
The national conference due to be held "in the first weeks of 2019" will be "Libyan-led and Libyan-owned" Salame said.
"Countless Libyans are sick and tired of military adventurism and petty political manoeuvres," he underlined.
"The time has come to give a wider and more representative group of Libyans the opportunity to meet on Libyan soil, with no external interference, in order to devise a clean path out of the present impasse, reinforced by a clear timetable," Salame stated.
Salame was appointed UN envoy to Libya in July 2017 replacing German diplomat Martin Koebler. He is the UN's sixth envoy to Libya since the NATO-led ouster of late dictator Muammar Gaddafi in 2011.
RIPRODUZIONE RISERVATA © Copyright Adnkronos.