Unsolved Regeni murder case harming ties with Egypt - Di Maio
POLITICS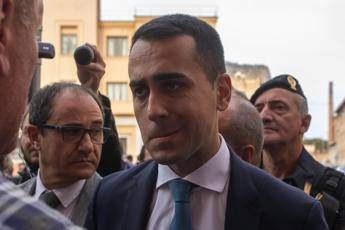 Pubblicato il: 30/11/2018 18:05
The unsolved case of PhD student Giulio Regeni's savage 2016 murder is damaging relations with Egypt, deputy premier Luigi Di Maio said on Friday, warning that Italy needs immediate answers in the case.
"This government has in the past months attempted dialogue with Egypt, which needs to give us information on Giulio Regeni's murder," Di Maio said.
"We are waiting for conclusions not only from our prosecutors, whom we thank for the work they are doing, but also from a state that has assured us of genuine answers... we must receive these now," he said
"If Egypt gives no sign it is identifying those responsible for Giulio Regeni's death, there will be consequences," he warned.
Not only will arms exports to Egypt be up for discussion but the whole of bilateral relations which include economic ties, Di Maio said.
Italy's lower house of parliament speaker, Roberto Fico, on Thursday said that diplomatic relations with Egyptian parliament were being suspended until there was a breakthrough in the Regeni case.
A statement by the Egyptian parliament expressed "great surprise" and "regret" at Fico's announcement.
Regeni, 28, was abducted in Cairo on 25 January 2016 and tortured to death. His mutilated body was found in a ditch on the outskirts of Cairo nine days later.
The murder strained relations between the two countries as Rome in 2016 recalled its ambassador over Cairo's failure to cooperate in the investigation. Ties were restored 15 months later when Italy sent a new envoy.
Regeni had been doing postgraduate research into Egyptian trade unions before his death and there was widespread suspicion among western diplomats and in the Italian press that Egypt's security forces were behind his slaying - a belief shared by Regeni's family and activists.
The Egyptian government denies any state involvement in Regeni's murder and Egypt's president Abdel Fattah al-Sisi has continued to vow to bring his killers to justice.
RIPRODUZIONE RISERVATA © Copyright Adnkronos.