Parliament speaker to meet Regeni's parents
POLITICS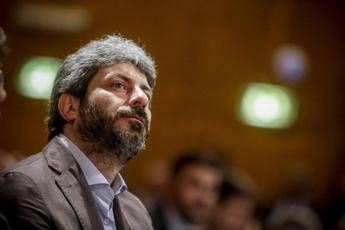 Pubblicato il: 04/12/2018 19:36
Lower house of parliament speaker Roberto Fico will on Wednesday meet the parents of slain Italian researcher Giulio Regeni and the family's Egyptian legal advisor Ahmed Abdallah, Fico wrote on Facebook.
"Italian prosecutors have today announced they are probing five Egyptian security officials at the National Security Agency and office of judicial investigation," read Fico's Facebook post.
"It is part of the investigation of the abduction, torture and death of Giulio Regeni," the post continued.
Fico said "full light" must be shed on the unsolved case of Regeni, who vanished in Cairo on 25 January 2106 and whose mutilated, severely tortured body was found along a highway outside the capital 9 days later.
"As parliament speaker, I wish to repeat my full support to magistrates who are taking forward a courageous and highly significant probe," he wrote.
"The search for truth is a task that involved everybody," the post underlined.
The topic the 28-year-old Cambridge PhD student was looking into at the time of his murder - independent trade unions - is politically controversial in Egypt.
No suspect has been arrested or tried in the case amid widespread suspicion among western diplomats and in the Italian press that Egypt's security forces were behind Regeni's slaying - a belief shared by Regeni's family and activists.
The Egyptian government denies any state involvement in Regeni's murder and president Abdel Fattah al-Sisi - whom Fico met in Cairo in September - has vowed to bring his killers to justice.
Italy's foreign minister Enzo Moavero Milanesi on Friday summoned Egypt's ambassador Hisham Badr telling him Italy wants to see "concrete developments" in the meandering investigation.
Fico on Thursday said the lower house of parliament was cutting all ties with the Egyptian parliament until there was a breakthrough in the Regeni case.
A statement by the Egyptian parliament expressed "great surprise" and "regret" at Fico's announcement.
RIPRODUZIONE RISERVATA © Copyright Adnkronos.