Need 'orderly' Brexit, Conte tells Tusk
POLITICS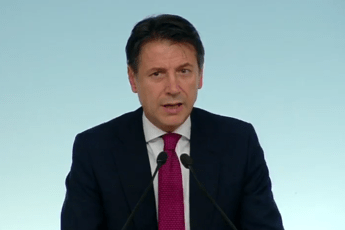 Pubblicato il: 11/12/2018 16:44
Many Italians and other European Union citizens as well as businesses need Britain's exit from the 28-member bloc to be"orderly", premier Giuseppe Conte told European Council president Donald Tusk by phone on Tuesday, Conte's office stated.
"Prime minister Conte expressed profound respect for democratic debate in the United Kingdom," said the statement.
"He confirmed at the same time the need for the UK's withdrawal from the EU to take place in an orderly manner, in the interests of so many citizens including many Italians, as well as companies affected by this process."
Conte also told Tusk that European partners and EU institutions also needed to work closely together to prepare for the "undesirable" outcome of a no-deal Brexit, the statement concluded.
Conte's phone conversation with Tusk came ahead of an EU summit of heads of state and government in Brussels on Thursday and Friday, where Brexit will be on the agenda, as well as the EU's long-term budget (2021-2027), the single market, migration and external relations.
Britain's premier Theresa May was on Tuesday holding meetings with European leaders and EU officials in Brussels in a last-ditch bid to rescue her Brexit deal after postponing a key vote in the House of Commons which she needs to win for the deal to come into effect when the UK leaves the EU on 29 March.
EU leaders will discuss Brexit at a summit this week, but "we will not renegotiate the deal, including the (Northern Ireland) backstop," Tusk said Monday.
RIPRODUZIONE RISERVATA © Copyright Adnkronos.