Conte voices condolences over Italian killed in Strasbourg attack
POLITICS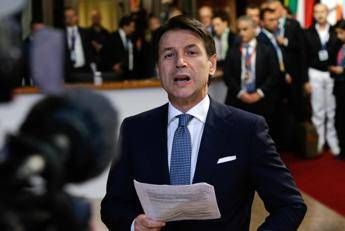 Pubblicato il: 14/12/2018 19:07
Italy's premier Giuseppe Conte said he was "deeply saddened" by the death on Friday of 28-year-old Italian journalist Antonio Megalizzi, who was shot in the head in the terrorist attack at a market in Strasbourg, France, earlier this week.
"I am deeply saddened by this news. The attack has affected Italy greatly and I gave France's president Emanuel Macron a hug to commiserate over this cowardly act," Conte told reporters in Brussels, where he attended a summit of European Union leaders.
"He (Megalizzi) was passionate about journalism and about Europe - he was studying European institutions," Conte added.
Megalizzi, a student reporter, was admitted to hospital in a critical condition on Tuesday with a bullet lodged at the base of his skull. His death brought to five the fatalities from Tuesday's gun attack on a Christmas market in the centre of Strasbourg, which also injured a dozen people.
At the time of the attack, Megalizzi had been in Strasbourg to cover the European Parliament's plenary sitting for a European university radio network, Europhonica. He was studying international relations at the University of Trento in northern Italy.
Police on Thursday killed the suspected gunman in the attack, Strasbourg-born Cherif Chekatt, 29, a radicalised Muslim of North African descent in a shoot-out in the city.
The Islamic State group's self-styled news agency, Amaq, on Thursday said that Chekatt was "an IS soldier" who had "carried out the operation in response to calls for targeting citizens of coalition countries" fighting its militants in Syria and Iraq.
RIPRODUZIONE RISERVATA © Copyright Adnkronos.