'Govt won't lower new 2.04% budget deficit target' - Conte
POLITICS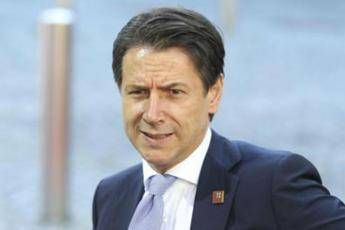 Pubblicato il: 18/12/2018 16:08
Italy's populist government will not cut its revised 2.04 percent budget deficit target any further, cancel its flagship basic citizens' wage or its plans to lower the retirement age, premier Giuseppe Conte told top European Commission officials on Tuesday, Adnkronos learned from sources.
Amid ongoing negotiations with Brussels in a bid to avoid financial sanctions over Rome's big-spending 2019 budget, Conte called European Commission vice-president Valdis Dombrovskis and economic and financial commissioner Pierre Moscovici, stressing to both that trimming the budget deficit to 2.04 percent from 2.4 percent was a "real" reduction and not "window-dressing", said the sources.
Conte also told Dombrovskis and Moscovici that the government cannot drop its plan for a basic income for the poorest citizens and to lower the age at which Italians can retire as doing so would be "a betrayal" of Italians, according to the sources.
"My credibility depends on this," Conte has told his staff repeatedly, said the sources.
The atmosphere during Conte's phone conversations with Dombrovskis and Moscovici was "good", the sources said.
The government is trying to avoid EU sanctions that could result in fines of 0.2-0.5 percent of GDP over its contentious 2019 budget ahead of a year-end deadline to get the spending programme through parliament.
The government has already shaved 4 million euros off the cost of lowering the retirement age and citizen's income for the poor, according to deputy premiers Matteo Salvini and Luigi di Maio, but the European Commission has reportedly asked Italy for a further 2.5 billion euros-3 billion euros of savings.
Analysis by the European Commission last month suggested that Italy's 2019 deficit would actually be close to 3 percent.
The Commission rejected Italy's 2.4 deficit target in October as a breach of EU fiscal rules requiring member states' deficits to fall progressively towards a balanced budget. The previous centre-left government had forecast a deficit of 0.8 percent.
The Commission has said a high deficit would only add to Italy's already massive debt burden and the government's overly optimistic forecasts would not deliver the growth promised after years of austerity measures.
RIPRODUZIONE RISERVATA © Copyright Adnkronos.