Italy's diplomacy in Syria aligned with EU foreign policy - govt
POLITICS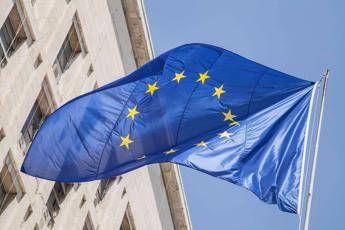 Pubblicato il: 11/01/2019 18:14
Italy's foreign policy in Syria is in line with that of the European Union, the foreign ministry said on Friday following a report that Italy could send an ambassador to Damascus for the first time since 2012.
"Regarding reports concerning the Italian embassy in Damascus, the foreign ministry clarifies that it withdrew its ambassador to Syria in 2012 and since then its bilateral ties have been frozen," said a ministry statement.
"The foreign ministry recently replaced its charge d'affaires, who will continue to operate in strict accordance with the EU's agreed position on relations with the Syrian authorities," the statement added.
The statement came after Italian daily la Repubblica cited unnamed diplomatic sources on Thursday as saying that for several weeks, the Italian government had been gearing up to reopen its embassy in Damascus. Similar moves were being made by other European governments, the paper said, citing a tweet on Tuesday by Syrian foreign minister Faisal Mekdad.
Italy last month replaced a civil servant with a diplomat as charge d'affaires at its embassy in the Syrian capital, in the clearest sign yet that it was poised to re-start diplomatic activities, La Repubblica reported.
After the start of the uprising against president Bashar al-Assad in 2011 and the escalation of violence and human rights violations in Syria, the EU suspended bilateral cooperation with the Syrian government and imposed targeted sanctions on Damascus. The EU closed its delegation in Syria at the end of 2012.
RIPRODUZIONE RISERVATA © Copyright Adnkronos.