Salvini to hold talks with EU migration chief
POLITICS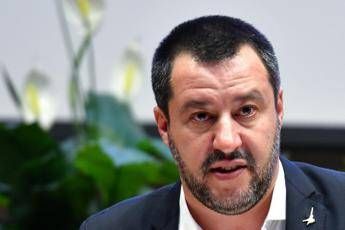 Pubblicato il: 11/01/2019 19:11
Italy's interior minister Matteo Salvini will on Monday hold talks in Rome with the European Union's migration commissioner, Dimitris Avramopoulos, the interior ministry said in a statement on Friday.
Salvini will meet Avramopoulos at 10.30 am at the interior ministry, the statement added.
The meeting comes amid heated debate in Europe over migration and the lack of a common EU policy to more equally share the burden which the phenomenon places on front-line states including Italy.
Salvini this week said Italy should not accept any more migrants under a deal brokered by Malta and the European Commission for EU countries to take share out many of 249 migrants rescued by Maltese military ships and most of a group of 49 migrants stranded at sea since December aboard two German rescue vessels.
RIPRODUZIONE RISERVATA © Copyright Adnkronos.