Perilous for lawmakers to shield Salvini from trial says MP
POLITICS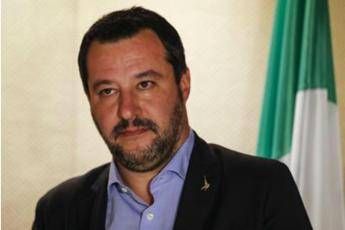 Pubblicato il: 05/02/2019 14:40
If the Senate protects interior minister Matteo Salvini from prosecution in the case of 177 rescued migrants he kept at sea for ten 10 days in August, it will be a "dangerous precedent" for democracy and the rule of law in Italy, an MP from the ruling anti-establishment 5 Star Movement said on Tuesday.
"It would set a dangerous precedent - not for Salvini but for the whole country, for democracy and the freedom of every citizen should the Senate affirm that the policies of any minister or government are above the law," the lower house of parliament's culture committee chairman, Luigi Gallo, wrote on Facebook.
Gallo's post came as the Senate's electoral affairs and parliamentary immunity committee was due on Thursday to consider if a request from a Sicilian special court put Salvini on trial on charges including the kidnapping the 177 migrants aboard the coastguard ship Diciotti is admissible.
If the committee decides in favour of Catania's Court of Ministers, its request will be put to a vote on lifting Salvini's parliamentary immunity by the entire 315-member Senate, which would pave the way for a trial.
Salvini refused to allow the stranded migrants to disembark from the Diciotti at Catania's port until other countries and the Catholic church agreed to host them after a standoff with the European Union that sparked international outrage.
Salvini and other members of the populist government including 5 Star leader and deputy premier Luigi Di Maio currently argue that he should not face trial in the Diciotti case as he was merely protecting Italy's borders and the decision to close the country's ports to the migrants was taken collectively by the Italian cabinet.
However, the 5 Star Movement, which governs Italy in coalition with Salvini's anti-migrant League party, is split over the Diciotti case. One of 5 Star's founding principles is that politicians under investigation should be asked to resign but a vote against Salvini could destabilise the government.
If tried and convicted over his conduct in the Diciotti case, Salvini could be jailed for between three and 15 years.
RIPRODUZIONE RISERVATA © Copyright Adnkronos.