Italy, Turkey, cooperating on Libya - envoy
POLITICS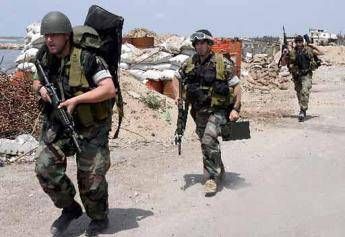 Pubblicato il: 11/07/2019 16:59
Italy and Turkey are working together on war-wracked Libya due to longstanding "technical and administrative dialogue" between the two countries, Turkey's ambassador told journalists in Rome on Thursday.
The two countries are "cooperating" over Libya and this is the result of "technical and administrative dialogue" dating back to the start of the crisis in the oil-rich country, said Murat Salim Esenli.
Esenli dismissed as "fake news" claims by diplomats and officials in Tripoli that Turkey had supplied arms to militias in the capital which support the internationally recognised government of Fayez al-Sarraj.
Turkey wants "an independent, territorially unified Libya" and like Italy backs United Nations envoy Ghassan Salame's roadmap to stabilise it through inclusive peace talks between the warring sides, leading to democratic elections, Esenli said.
Italy, Turkey and China were the three countries that had "lost the most" in Libya since the Nato-backed ouster of late dictator Muammar Gaddafi in 201 and its descent into chaos, Esenli said.
Italy and Turkey both support the Sarraj government in the deadly fighting in and around Tripoli against the forces of eastern warlord Khalifa Haftar - who has the backing of the United Arab Emirates, Egypt and Saudi Arabia.
Italy has extensive energy interests in Libya - its former colony - and has tried to spearhead as-yet unsuccessful diplomatic efforts towards a ceasefire in the more than three-month-old battle for Tripoli.
RIPRODUZIONE RISERVATA © Copyright Adnkronos.