FAO executive backs new measures to reform the UN agency
POLITICS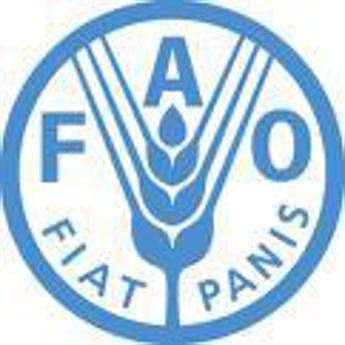 Pubblicato il: 10/07/2020 20:43
The executive organ of the United Nations Food and Agriculture Organisation's supreme governing body on Friday approved proposals by FAO Director-General Qu Dongyu aimed at modernising the UN agency and making it more efficient and effective, FAO said in a statement.
"I hope that you will soon see the first results of our silo-busting, our increased teamwork and our strengthened collaboration with partner agencies," said Qu.
"By improving the working methods and instilling transparency and accountability, the reformed FAO will increase and improve its delivery to the vulnerable, to our members, the farmers and the consumers."
In its final report, the FAO Council "supported the Director-General's vision for the Organization to be fit-for-purpose, modern, inclusive and agile, while preserving its technical capacity, in particular through a more modular and flexible structure aiming to ensure efficiency, effectiveness and cross-sectoral collaboration."
Composed of 49 member countries and executive organ of the FAO Conference, the Council met virtually for the first time in FAO's history due to the COVID-19 pandemic, according to the statement.
Since taking office on 1 August last year, Qu has strived to make FAO more agile, responsive and accountable, as well as more capable of supporting member states in tackling challenges related to food and agriculture, the statement noted.
The approval of the new measures "is a strong sign of trust in my efforts to translate our common vision of a new dynamic, inclusive result-focused FAO into reality," Qu said.
A key aspect of the approved measures is the implementation of a more flexible organizational structure, aimed at ensuring agility, optimal cross-sectoral collaboration and better responses to emerging needs and priorities, said the statement.
The new structure groups a core leadership team at FAO's centre. With this new arrangement, the Director-General will be directly supported by the three Deputy Directors-General, the Chief Economist, the Chief Scientist and the Director of Cabinet.
The directors of FAO's various Divisions, Centres and Offices, as experts in their respective subjects, will report directly to the core leadership team, thereby strengthening internal consensus and synergy and minimizing bureaucracy.
Other important measures approved by the Council include the establishment of a new Office of Sustainable Development Goals, in order to further reinforce and better coordinate FAO's work with the UN's 2030 Agenda for Sustainable Development, and the strengthening of FAO's centres of cooperation with other international organizations and international financial institutions.
In his closing remarks to the Council, Qu stressed that FAO will continue being focused on supporting its members in mitigating the impact of the COVID-19 pandemic on food security and food systems.
"We need to go beyond that: Now that we learned how to live with the virus, we need to focus on the recovery phase," said Qu.
"Saving livelihoods and strengthening resilience in the most affected areas remains crucial," Qu concluded.
RIPRODUZIONE RISERVATA © Copyright Adnkronos.