Europe's recovery - not just Italy or Spain's - at stake says Conte
POLITICS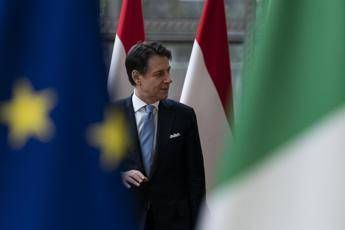 Pubblicato il: 16/07/2020 23:58
A rapid recovery for the whole of Europe - not just Coronavirus ravaged Italy - is at stake in negotiations over the European Union's next long-term budget and COVID-19 economic rescue plan, Italy' premier Giuseppe Conte said on Thursday.
"What is at stake is not a rapid recovery for Spain, Italy, Portugal or France but for the whole of the EU - Europe's leadership and its global competitiveness," Conte said after talks in Brussels with France's president Emmanuel Macron.
EU leaders should not quibble over "a few billion euros or attaching strings" in their negotiations on the 1.1 trillion next seven-year budget and 750 billion euro COVID-19 economic recovery plan, Conte argued.
"If we do this we will certainly lose the competitive challenge with China, the United States and the whole world," Conte warned.
Conte will attend the first face-to-face EU leaders summit since the COVID-19 pandemic taking place in Brussels on Friday and Saturday.
Italy hopes the summit will agree on the European Commission's proposed rescue fund and make progress towards agreeing the 2021-2027 budget, which EU member states have been fighting bitterly over since last year.
RIPRODUZIONE RISERVATA © Copyright Adnkronos.