IFAD takes part in a joint investment project in Indonesia and the Philippines
POLITICS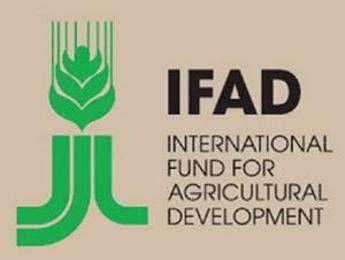 Pubblicato il: 16/07/2020 19:02
The International Fund for Agricultural Development, Mars, Incorporated and World Agroforestry (ICRAF) are teaming up on a five-year research-in-development project, Sustainable Farming in Tropical Asian Landscapes (SFITAL) to explore environmentally sustainable ways to link small-scale producers to global supply chains, IFAD said Thursday in a statement.
Many of the world's 500 million small-scale producers live in poverty, facing disruption from climate change, increasing demand for food from growing populations, and degrading agricultural and natural landscapes. Small-scale producers nevertheless produce much of the planet's food. They therefore need to be at the forefront of any transformation of our food systems.
SFITAL aims to explore how agricultural systems can be managed sustainably in entire landscapes in a way that respects the environment and enables the producers to thrive, according to the statement.
"This agreement heralds a significant step in the transition to more sustainable food systems," said Tony Simons, director-general of ICRAF. "We anticipate that millions of small-scale producers, consumers and the global climate system will benefit enormously from research in development of the tropical agricultural landscapes."
SFITAL will focus on palm oil in Indonesia and cocoa in Indonesia and the Philippines. These raw materials are major sources of livelihoods of those living in rural communities who rely on them for employment and business opportunities, yet they are cultivated in areas facing environmental threats, ranging from water stress to deforestation, the statement said.
The project, which began on 1 July, is supported financially and on the ground by IFAD, Mars and ICRAF through an investment of approximately US$ 4 million, said the statement.
"IFAD is committed to supporting small-scale producers to improve the sustainability and profitability of their farms through better practices, and this grant does that," said Fabrizio Bresciani, IFAD's regional economist, Asia and the Pacific.
"Together with ICRAF and Mars, we will promote better farm management, lower transactional costs and higher production standards. We will establish innovative traceability systems so small-scale producers can participate in highly profitable and sustainable cocoa and palm-oil value chains."
The challenges facing small-scale producers in tropical regions are numerous, the statement underlined. Problems include climate change and poverty, slow or unresponsive governance systems with little interconnectivity, environmentally unfriendly infrastructure, social conflict and limited access to financing mechanism, which create an "unattractive risk environments for investors," the statement concluded.
RIPRODUZIONE RISERVATA © Copyright Adnkronos.