Italy eager to avert food crisis amid COVID-19 emergency - Del Re
POLITICS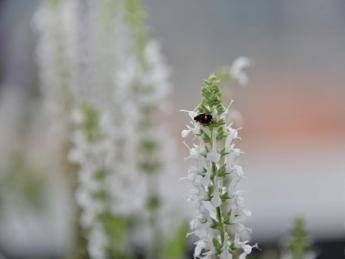 Pubblicato il: 12/10/2020 19:27
Italy wants to promote agrobiodiversity and plant genetic resource conservation to prevent the COVID-19 pandemic causing food hunger, Italy's deputy foreign minister Emanuela Del Re said on Monday.
"We consider research (on agricultural biodiversity) a key instrument to manage the COVID-19 crisis and to promote resilience against future shocks," Del Re said, according to a foreign ministry statement.
Del Re was speaking to the Biodiversity International organisation's director-general Juan Luca Restrepo during a meeting at the foreign ministry in Rome.
Del Re expressed appreciation for Biodiversity International's alliance with the International Centre for Tropical Agriculture and their work to help partners tackle the current global challenges of poverty, climate change and pandemics, according to a foreign ministry statement.
"Our priority is to create a multi-sectoral multi-stakeholder mechanism capable of mobilising resources and technical skills to promote advocacy initiatives and prevent the health crisis from becoming a food crisis," Del Re underlined.
To this end, Del Re confirmed the government's support for a second agrobiodiversity conference to be held in Rome next year as a key tool for involving all stakeholders in the management of biodiversity in agriculture and the conservation of plant genetic resources, said the statement.
Italy would also like to strengthen cooperation between its overseas aid department's research centres and the Biodiversity International-CIAT alliance, Del Re concluded.
Biodiversity International and CIAT are part of the Consultative Group on International Agricultural Research (CGIAR).
RIPRODUZIONE RISERVATA © Copyright Adnkronos.