Pope in landmark visit to Prato and Florence
RELIGION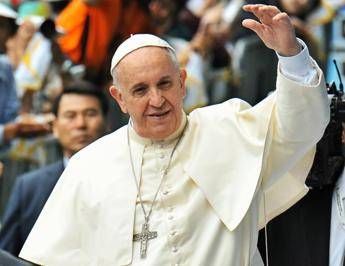 Pubblicato il: 09/11/2015 19:00
Pope Francis will on Tuesday make an historic visit the Tuscan cities of Prato and Florence, where he is due to address a national church congress organised by the Italian Bishops' Conference (CEI).
Security has been tightened and streets shut off for the Pope's visit - the first by a pontiff in 30 years. Thirty-six extra trains have been laid on to transport thousands of pilgrims expected to arrive from all over Italy and Florence's mayor has advised citizens to leave their cars home and walk.
Francis will arrive in Prato by papal helicopter from the Vatican City at 7.45 am and deliver an address in the cathedral square during his hour-long visit to the city.
Prato, with a population of 200,000, has historic ties to Italy's once-flourishing textile industry, although in recent years it has become a centre for Chinese-run garment factories producing low-cost clothes.
Some of the factories have been linked to organised crime or found to exploit workers in precarious conditions.
After his visit to Prato, Francis will travel by helicopter to Florence, some 18 kilometres to the southwest, where he will visit the historic Romanesque baptistery and address the opening session of the CEI's fifth national church conference in the famous Cathedral of Santa Maria del Fiore.
He will tour the cathedral square in his popemobile then hold prayers in the Basilica of the Most Holy Annunciation with a group of 30 disabled young people before dining in a nearby soup kitchen with Archbishop of Florence Cardinal Giuseppe Betori and some of the city's poor.
At the close of his day in the Tuscan capital, Francis will celebrate mass before some 52,000 people in Florence's Artemio Franchi soccer stadium, organisers said.
Entry to the stadium will be by free ticket only, but it will be possible to follow the mass on mega-screens set up in the nearby Ridolfi stadium and in the city centre.
RIPRODUZIONE RISERVATA © Copyright Adnkronos.