Parolin to meet Putin, Russian Orthodox Church chiefs in Moscow
RELIGION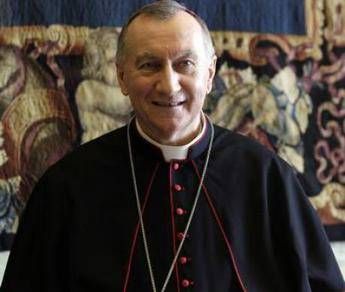 Pubblicato il: 21/06/2017 20:04
Vatican secretary of state Cardinal Pietro Parolin will "in all probability" meet Russia's president Vladimir Putin and the heads of the Russian Orthodox Church in Moscow in August, Parolin said on Wednesday.
"Yes, we are verifying whether this visit will take place. It has been planned for a long time and now all the conditions are in place," said the Vatican second-in-command.
"I believe I will meet President Putin and the Russian Orthodox Church's top officials because this needs to be a high-level visit," Parolin continued.
Parolin made the remarks to journalists on the sidelines of a conference at Rome's Pontifical Gregorian University.
His planned visit to Moscow follows an historic meeting in Cuba between Pope Francis and head of the Russian Orthodox church, Patriarch Kirill, in February last year.
It was the first encounter in history between a Roman Catholic pope and a Russian Orthodox patriarch in the nearly 1,000 years since Eastern Orthodoxy split with Rome.
The papal meeting had finally become possible because the Orthodox church no longer felt that the Catholic church was trying to expand its influence in Russia and Ukraine, said representatives of Patriarch Kirill.
Kirill met Francis because Putin - with whom Kirill has an especially close relationship - saw an opportunity reduce Russia's isolation amid western sanctions over Ukraine and criticism for its Syria bombing campaign, according to many observers.
The main topic of the discussion between Kirill and Francis - persecution of Christians in the Middle East - played to the Russian president's advantage, analysts said.
RIPRODUZIONE RISERVATA © Copyright Adnkronos.