Regeni's documents 'found with kidnapping gang'
SECURITY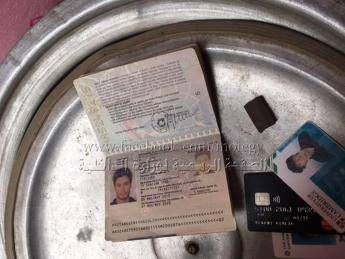 Pubblicato il: 25/03/2016 15:07
Identity documents and other items belonging to murdered Italian student Giulio Regeni were found in bag linked to a member of a kidnapping gang who was killed in a shootout with police, Egypt's interior ministry said on Friday.
Human rights groups have said that torture marks on 28-year-old researcher Regeni's body, found in a ditch on Cairo's western outskirts last month, indicated he was killed by Egyptian security services, an allegation the government has strongly denied.
Egypt's interior ministry posted on its Facebook page photos of Regeni's passport as well as his American University in Cairo and Cambridge University ID cards, saying the documents were in a "red handbag bearing the Italian flag" along with other items such as his credit card and two mobile phones, daily Ahram reported on its website.
The apartment, located in Qalyoubiya Governorate, north of Cairo, is owned by a sister of one of the alleged gang members, 52-year-old Tarek Saad. His wife confirmed while being interrogated that the red handbag belonged to her late husband, the ministry's statement added.
Saad, his 26-year-old son and two other alleged gang ringleaders were killed in a shootout with police on Thursday which began when they opened fire on police pursuing their van, the ministry said.
The ministry named all four alleged gang ringleaders and described Saad as a dangerous offender guilty of fraud and other offences.
Security forces had targeted the criminal gang which had Regeni's bag and had "specialised in impersonating police officers and forcibly robbing them," the ministry stated.
The gang has robbed nine people including several Egyptians as well as foreigners including an Italian named as David K, said the ministry.
Italian politicians of all stripes reacted sceptically to the alleged recovery of Regeni's documents at a flat linked to the kidnapping gang.
Unnamed sources at the office of prime minister Matteo Renzi were quoted as saying on Friday that the Italian government remained determined to get the whole truth on Regeni's murder.
Italian and Egyptian prosecutors in mid-March agreed at a meeting in Cairo to boost cooperation in probing Regeni's murder, which Italian foreign minister Paolo Gentiloni said it had been "insufficient".
Regeni vanished in Cairo on 25 January on the anniversary of the 2011 uprising that ended ex-president Hosni Mubarak's 30-year-rule, during an unprecedented crackdown by Egypt's government on dissent.
He was researching independent trade unions and had written articles critical of the Egyptian government, the Italian newspaper that published the articles under a pseudonym, said.
RIPRODUZIONE RISERVATA © Copyright Adnkronos.