'I'm still around' says Boko Haram ex-leader
SECURITY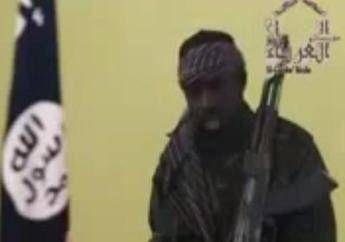 Pubblicato il: 04/08/2016 19:49
Boko Haram's former leader Abubakar Shekau has issued an audio message saying he is "still around" as an apparent split emerged the top of the Islamic State-affiliated West African terror group.
Shekau decried IS's declaration that Abu Musab al-Barnawi was now Boko Haram leader and described him as a "polytheist", meaning one who worships many gods.
"People should know we are still around," he said in the 10-minute audio message in Arabic and Hausa which surfaced on Thursday.
"We will never cause any discord among the people, we will live by the Koran," Shekau continued.
He claimed that someone in Boko Haram had stopped him communicating with IS leader Abu Bakr al-Baghdadi.
"I was asked to send my ideology in writing to the caliph but it was manipulated by some people in order to achieve their own selfish interests," he said.
Barnawi, previously Boko Haram spokesman, replaced Shekau as the new 'Wali of West Africa', IS said in an interview with Barnawi in the latest issue of its online weekly al-Naba magazine.
Boko Haram was "still a force to be reckoned with," Barnawi said in the interview. He vowed to end its practice of attacking mosques and killing Muslims and said the group would focus its attacks on Christians by "booby-trapping and blowing up every church that we can get to and killing all of those citizens of the cross who we find".
The interview did not say what had happend to Shekau, who the Nigerian military has often tried to kill.
Boko Haram has lost most of the territory it controlled 18 months ago and at least 20,000 people have been killed in its seven-year insurgency aimed at overthrowing Nigeria's government.
Under Shekau, who because its leader in 2009, Islamist group swore allegiance to IS and became more radical, carrying out more killings, attacks and violent acts. These included the April 2014 abduction of over 200 schoolgirls from the town of Chibok in Borno state, northeast Nigeria, where the group is based.
RIPRODUZIONE RISERVATA © Copyright Adnkronos.