Earthquake death-toll could top L'Aquila's official warns
SECURITY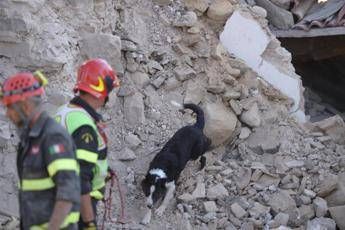 Pubblicato il: 25/08/2016 14:06
The devastating earthquake that has struck central Italy may claim more victims than the 308 people killed in and around the central city of L'Aquila by a magnitude 5.8 tremor in 2009, an Italian official warned on Thursday.
"We won't be surprised if this happens, but we hope it won't," the head of Italy's civil protection department Fabrizio Curcio told SkyNews24.
"We are close to the number of victims of the L'Aquila earthquake," he added. "We need to be prepared for this."
Curcio was speaking as the civil protection department confirmed that 241 people had died in Wednesday's magnitude 6.2 earthquake in the border area between the Lazio, Umbria and Marche regions in the central Apennines.
Most of the victims were in Lazio's northern province of Rieti.
Officials said they expected to confirm more deaths as the search operation continued to locate victims beneath the rubble of flattened mountainside towns.
Many of those killed or injured were holidaymakers in the four worst-hit towns - Amatrice, Pescara del Tronto, Arquata del Tronto and Accumoli.
Populations increase in the area by up to tenfold in the summer, making it hard to know the precise numbers of victims.
Rescue operations were continuing in at a hotel in Amatrice where its mayor said on Wednesday that up to 70 guests were trapped beneath rubble.
RIPRODUZIONE RISERVATA © Copyright Adnkronos.