'Al-Qaeda behind engineers' abduction in Libya'
SECURITY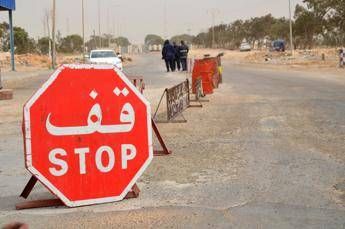 Pubblicato il: 22/09/2016 14:57
The Al-Qaeda terror network is behind the kidnapping of three foreign engineers this week near the southwest Libyan city of Ghat, according to a spokesman for renegade general Khalifa Haftar.
"The abductions were carried out by a criminal gang but bear the hallmarks of Al-Qaeda," said Ahmad al-Mismari, spokesman for Haftar's self-styled Libyan National Army, quoted by local news site Al-Wasat.
No group has claimed the kidnapping early on Monday of Italians Bruno Cacace and Danilo Calonego and a Canadian identified only as Frank.
The engineers were abducted by masked gunmen All three men work for the Libyan branch of Italian firm Contratti lnternazionali Costruzioni.
Gunmen abducted the three construction workers between 7-8 am on Monday on a road between the towns of Ghat and Tahala near the Algerian border, local reports cited Ghat municipality as saying.
The men's driver was later found unharmed in the desert nearby with his hands and feet bound, according to the reports.
Italy's foreign ministry confirmed that Cacace and Calonego had been taken hostage but has remained tight-lipped over the "sensitive" case.
In an interview with Adnkronos International (AKI) on Thursday, Ghat's mayor Koumani Mohammed Saleh admitted Al-Qaeda was present in the area but said he did not believe it was behind the kidnappings.
Two Italian workers who were taken hostage in Libya last year by the Islamic State jihadist group were found dead after a firefight in the western city of Sabratha in March in circumstances that have not yet been fully clarified, adding to fears for Cacace and Calonego's safety.
RIPRODUZIONE RISERVATA © Copyright Adnkronos.