Govt has earmarked €11bln for quake zones says Renzi
SECURITY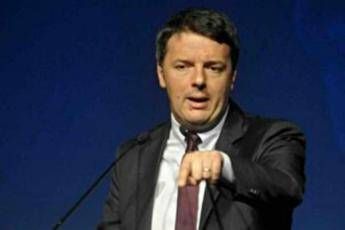 Pubblicato il: 02/11/2016 14:33
The Italian government has allocated up to eleven billion euros to rebuild the area of central Italy that has been devastated by four earthquakes since 24 August, premier Matteo Renzi said on Wednesday.
"The money and the resources are there and have been allocated in the budget: three billion in 2017 and between five and eight billion in 2018," Renzi told Italy's Radio24.
But if more funds are needed, the government is willing to further hike Italy's deficit above the 2.3 percent of gross domestic product (GDP) expected under Italy's expansionary budget plan for 2017.
"If more resources are required, further raising the deficit, we will earmark the necessary funds," Renzi said.
The government will approve an new decree on Friday aimed at streamlining procedures to get aid to the quake-hit zones more quickly, he said.
Italy has cited "exceptional circumstances" in its planned 24.5-billion-euro budget with spending on quake-hit areas and migrants taking it above EU deficit limits in 2017.
The expansionary budget expected to raise the deficit to 2.3 percent of gross domestic product (GDP) compared to 1.8 percent agreed earlier this year with Brussels.
The EU executive has several concerns about Italy's 2017 budget and is considering sending Rome a warning letter, officials said last month.
Italy earlier this year agreed with Brussels to keep the deficit at 1.8 percent of GDP.
The Italian parliament needs to pass the 2017 budget into law before the end of the year.
RIPRODUZIONE RISERVATA © Copyright Adnkronos.