Riot quelled at asylum centre in northern Italy
SECURITY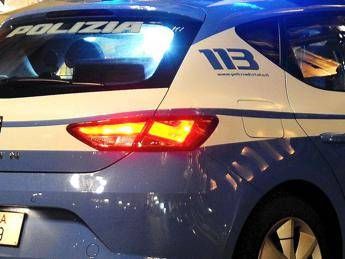 Pubblicato il: 03/01/2017 13:01
A riot at an overcrowded asylum centre in Cona near the northeast Italian city of Venice was brought under control without arrests or injuries, police said on Tuesday.
Refugees went on the rampage at the asylum centre Monday, torching furniture and objects and shutting staff inside rooms after a 25-year-old woman from Ivory Coast was taken ill and died soon after reaching hospital.
Residents at the centre allege the woman did not receive medical treatment in time, although doctors said she died of natural causes.
The woman's death appears to have been a tipping-point for the 1,400 people staying at the former military base which is designed to hold at most 500 refugees and is located in a village of 190 residents.
The head of the Italian parliament's commission of enquiry into migrants on Tuesday vowed an investigation into the Cona riot and Italy's asylum centres.
"We will question interior minister Marco Minniti as soon as possible to see if these identification and expulsion centres in every Italian region are really the right answer to the immigration emergency," said Federico Gelli.
"There are 10 of these centres in Italy, of which only four are operational, including the Cona centre, "said Gelli, who is from the ruling centre-left Democratic Party.
"In just over a year this has gone from accommodating 50 to 1,400 people, underlining how such centres all too often become unmanageable ghettos that are unfit for purpose."
Politicians from the anti-immigrant Northern League party slammed the lack of criminal sanctions for the rioters and urged the summary deportation from Italy of migrants and asylum-seekers.
Northern League leader Matteo Salvini threatened mass expulsions and the turning back of boat migrants when his party wins power in fresh elections expected this year.
"When I get into office, there will be mass deportations and the closure of (asylum) centres. Italian navy ships will give all boat migrants who they pick up medical treatment before escorting them straight back," Salvini claimed.
"All asylum-seekers at the Cona centre must be expelled from Italy immediately," fumed Roberto Calderoli, who is deputy speaker of the Italy's Senate upper house of parliament.
RIPRODUZIONE RISERVATA © Copyright Adnkronos.