Brasilian hospitalised after fall from Colosseum
SECURITY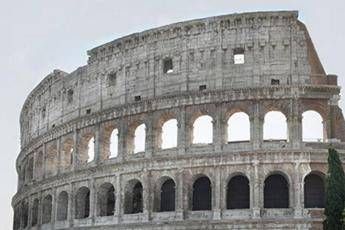 Pubblicato il: 16/01/2017 16:00
A Brasilian was taken to hospital with a fractured pelvis after he fell four metres from security railings at Rome's ancient Colosseum monument early on Monday.
The 31-year-old man is receiving treatment at the nearby San Giovanni hospital after his fall at around 2.45 am but is not in a critical condition, doctors said.
He and a second Brasilian who also fell from the railings onto the ground below face charges of trespassing at the 2,000 year-old Colosseum.
The second Brasilian was uninjured in the fall. He is 33.
RIPRODUZIONE RISERVATA © Copyright Adnkronos.