Gentiloni defends Hotel Rigopiano rescue effort
SECURITY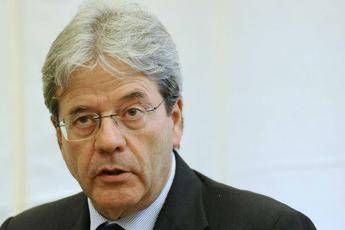 Pubblicato il: 25/01/2017 17:47
Italian rescuers have made "every possible effort" to save lives at the avalanche-hit Rigopiano ski hotel in central Italy, premier Paolo Gentiloni told the Senate upper house of parliament on Wednesday.
"We are very proud of our rescuers, they are exemplary Italian citizens," Gentiloni said on the seventh day of the rescue effort.
The number of bodies retrieved from the ruined hotel rose to 24 on Wednesday as teams worked around the clock to find five people still missing inside in sub-zero overnight temperatures.
Rescuers say there is little hope of finding anyone else alive
Eleven people including four children were saved from the hotel after the 18 January avalanche, the last of whom was rescued on Saturday. .
The first rescuers reached the scene of the disaster almost 12 hours after the deadly avalanche as the roads were blocked with snow.
"Judicial investigations will establish if there were unjustified delays or errors," Gentiloni said.
"Every possible effort was made to try and save the missing people - from a human, organisational and technical point of view," he said, warning against launching a hunt for scapegoats.
Prosecutors have opened a probe into the disaster and are investigating why appeals for help from the hotel before and after the avalanche were apparently ignored, including a request for a snowplough to unblock the snowbound access road so guests could leave.
The avalanche came amid the heaviest snowfall seen in the mountains of central Italy in decades and experts believe it was likely triggered by four powerful earthquakes which jolted the area earlier the same day.
RIPRODUZIONE RISERVATA © Copyright Adnkronos.