Prosecutors probe refugee's death in Venice's Grand Canal
SECURITY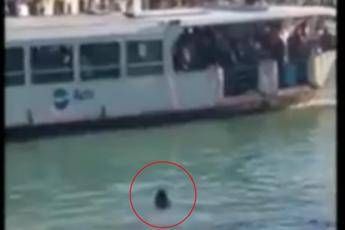 Pubblicato il: 25/01/2017 12:43
Prosecutors are probing the death of a Gambian refugee who drowned in Venice's Grand Canal in front of a crowd of people, several of whom filmed the distressing scene Sunday on their cell phones.
Investigators said they believe 22-year-old a 22-year-old Pateh Sabally wanted to commit suicide but while two life rings were tossed to him from a waterbus, not a single person jumped into the water to try and save him.
More than 100 people looked on as Sabally failed to grab onto either life ring, floundered for several minutes in the water in full view of Venice's main train station and was swept away by currents. His body was later recovered by frogmen.
Some bystanders even shouted insults at Sabally as he drowned, local daily Il Gazzettino reported on its website.
At least four videos of the tragedy were posted to YouTube. Prosecutors are examining these as well as footage from security cameras at Venice's main train station.
RIPRODUZIONE RISERVATA © Copyright Adnkronos.