'Black widow' jailed for Gucci heir's murder freed
SECURITY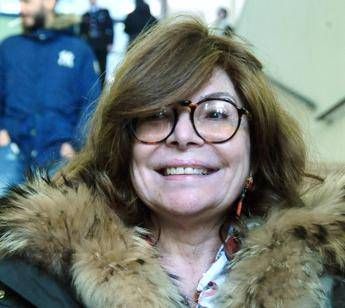 Pubblicato il: 20/02/2017 18:25
Italian socialite Patrizia Reggiani, nicknamed the 'black widow', walked free on Monday after serving 16 years for ordering her ex-husband Maurizio Gucci's murder in 1995.
A Milan judge upheld a prosecutor's request that Reggiani, 68 deserved her freedom as she "had paid her debt in full" and "was not a danger to society".
Reggiani, 68, denies that she paid a hit-man 300,000 euros to shoot dead Gucci on the steps of of his office in Milan as he arrived for work in March 1995.
The flamboyant Reggiani, was dubbed the 'black widow' for her heavily laced black garb at the funeral of Gucci, late heir to his family's fashion empire.
Reggiani was said to be furious that her 46-year-old former husband, who she had divorced in 1985, was seeing other women and ordered his killing because she feared her daughters' inheritance was at risk if he remarried.
During the murder trial, which transfixed Italy, Reggiani, also known as Lady Gucci, arrived at court each day wearing head-to-toe Gucci clothes and accessories.
Earlier this month, an appeals court ruled Reggiani could keep her million euro annual allowance agreed under her divorce settlement, but which was cut off in 1995. Reggiani will also be entitled to back payments of her allowance worth almost 23.5 million euros, the court said.
Reggiani was initially sentenced to 29 years in prison in 1998 but this was cut to 26 years on appeal. She did time in Milan's San Vittore jail with a pet ferret as company for some of her term and was released for work parole in 2013 owing to good behaviour.
During her parole she worked in a high-end jewellery shop and with the Caritas Catholic charity organisation in Milan.
Earlier, Reggiani declined day release from prison in October 2011 if she accepted a job.
"I have never worked in my life, and I'm not about to start now," Reggiani told Milan judges.
She once spent 10,000 euros a month on orchids alone.
When Reggiani was arrested in January 1997 she was living in the exclusive ski resort of St Moritz, in Switzerland, where her daughters live.
RIPRODUZIONE RISERVATA © Copyright Adnkronos.