Local mayor among six probed for ski hotel disaster
SECURITY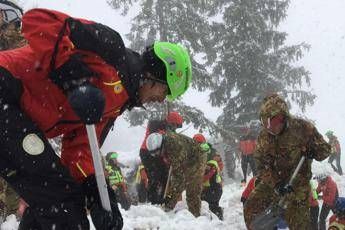 Pubblicato il: 27/04/2017 15:46
Six people including a local mayor and a provincial governor are under investigation over the deadly avalanche that struck a ski hotel in central Italy in January after a series of strong earthquakes, killing 29 people, prosecutors said on Thursday.
The mayor of the ski resort of Farindola, Ilario Lacchetta, the province of Pescara's president, Antonio Di Marco, the avalanche-hit Hotel Rigopiano's manager Bruno Di Tommaso, and three local officials are being probed over the 18 January disaster.
The suspects face charges of multiple manslaughter and negligence said prosecutors in Pescara.
Eleven survivors of the tragedy including several children were pulled from the ruins of the hotel, days after the massive avalanche engulfed the hotel, shifting it down the mountainside in the Abruzzo region's Gran Sasso national park.
Those killed in the avalanche died on impact from suffocation and/or injuries and hypothermia, initial autopsy results said.
The first calls to emergency services for help were allegedly dismissed as a hoax by authorities and rescuers did not arrive at the Rigopiano until nearly 9 hours after the avalanche, according to Italian media reports.
The rescuers had to ski through the night to reach site of the disaster as the approach roads were blocked with snow that had not been cleared, despite a request by the hotel a day earlier to the province of Pescara, the reports said.
Pescara prosecutors began an investigation of the tragedy in January to determine whether the deaths at the Rigopiano could have been prevented.
RIPRODUZIONE RISERVATA © Copyright Adnkronos.