Busted Tunisian-led trafficking gang a 'serious' security threat
SECURITY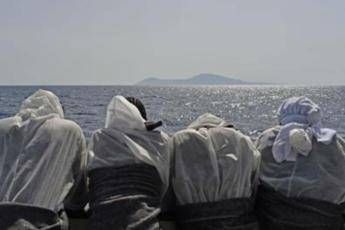 Pubblicato il: 06/06/2017 19:13
A Tunisian-led trafficking gang that planned to transport at least one terrorist suspect with migrants and refugees to Sicily posed a "serious" national security threat, Italian prosecutors said Tuesday, ordering 15 arrests.
"The gang posed a serious threat to national security," wrote anti-mafia prosecutors in Palermo in their warrant for the 15 Tunisian and Italian suspects' arrests.
The gang charged well-off passengers 2,000-3,000 euros for the relatively short crossing from Tunisia to the western Sicilian port of Trapani aboard high-speed dinghies, prosecutors said.
"This especially appealed to people who were wanted by Tunisian police for common crimes, but also for suspects with links to jihadist terror formations," the prosecutors went on.
Investigators in the ongoing probe of the gang intercepted a phonecall between one of the suspects and a passenger, who voiced fears of being captured by Tunisian police or of being deported by Italian anti-terrorism police, prosecutors said.
The organization was led by "dangerous" Tunisian criminals and included Italians in less prominent roles, Italy's finance police said.
The suspects are accused of abetting illegal migration and smuggling tobacco products for sale on the black market in Sicily.
The alleged trafficking gang raked in over 40,000 euros per trip and was capable of organising at least two crossings per week, according to Italy's tax police. It also pocked over 170,000 euros per tonne of contraband tobacco, police said.
As part of Tuesday's sting operation, police seized more than a tonne of smuggled cigarettes, ten vehicles and two boats used by the alleged gang.
RIPRODUZIONE RISERVATA © Copyright Adnkronos.