Abruzzo conference sparks fury of avalanche hotel victims' families
SECURITY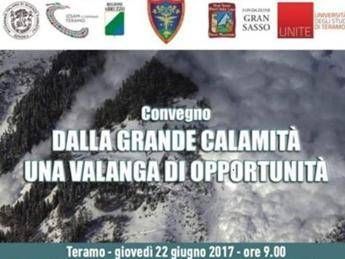 Pubblicato il: 21/06/2017 16:07
The "Avalanche of opportunities" conference taking place in the central Abruzzo region has enraged families of the 29 people who died there in January when a snowslide engulfed the Rigopiano ski hotel, the head of the committee for victims of the disaster told Adnkronos on Wednesday.
"We heard about this today and we are extremely offended," said the president of the Hotel Rigopiano victims' association, Gianluca Tanda.
"We want the conference to be cancelled or at least for its title to be changed."
The "Avalanche of Opportunities from a Major Calamity" conference is being held on Thursday at the University of Teramo and will cover measures to predict snowslides and protect areas at risk, as well as their reconstruction.
Social media users have been sharing their outrage at the conference's title which they branded "tasteless", "crass" and "unbelievably insensitive".
A massive avalanche struck the Rigopiano Hotel in Abruzzo's Gran Sasso national park on 18 January after a series of strong earthquakes. Guests at the hotel had been due to be evacuated hours before the disaster but were unable to leave in time due to snow-blocked approach roads.
The mayor of the ski resort of Farindola, Ilario Lacchetta, the province of Pescara's president, Antonio Di Marco, the hotel's manager Bruno Di Tommaso, and three local officials are being probed over the disaster, prosecutors in Pescara said in April.
The suspects face charges of multiple manslaughter and negligence, according to prosecutors.
Lacchetta and several other defendants are launching legal proceedings against the Abruzzo region over the tragedy, on the grounds that it failed to implement a 2014 law requiring the identification of sites at risk of an avalanche.
RIPRODUZIONE RISERVATA © Copyright Adnkronos.