Mattarella urges legal migration to EU
SECURITY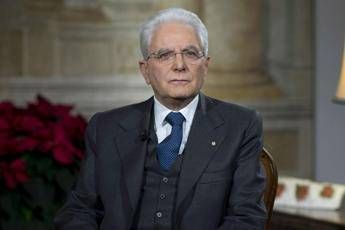 Pubblicato il: 13/09/2017 19:45
Italy's president Sergio Mattarella on Wednesday called on the European Union to offer legal migration to the 28-member bloc as well as preventing human trafficking gangs from smuggling people to Europe.
"We must make sure that their are legal migration channels and an orderly management of the phenomenon," Matterella stated during a visit to Malta.
"What we must not do is hand over the keys to Europe to human traffickers. For this reason, we must stop them and offer migrants pathways that can be sustained by EU countries."
The 28-member bloc needs to do much more to help people who are fleeing war, poverty and persecution in their home countries, Mattarella said.
"The EU still has a long way to go to achieve a sense of solidarity and shared commitments on several fronts, especially on migration," he stated.
Speaking at the end of a meeting with Malta's president Marie Louise Coleiro Preca in Valletta, he praised her country for accepting its quota of the 160,000 migrants who EU leaders controversially agreed in 2015 should be relocated around the bloc from Italy and Greece by 2017.
"Italy appreciates Malta having taken in its share of migrants as decided by the EU. This has not happened in all countries," Mattarella stressed.
Mattarella also underlined the importance of collaboration by the EU to improve social and economic conditions in migrants' homelands and in transit countries - an approach backed by Italy in its proposals for a "migration compact" with African states.
RIPRODUZIONE RISERVATA © Copyright Adnkronos.