Roma Gypsy held for agreeing to marry off daughter for €15,000, imprisoning her
SECURITY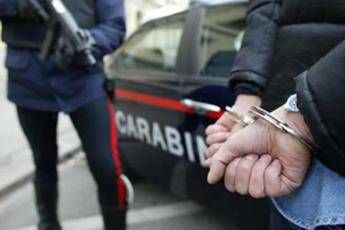 Pubblicato il: 14/09/2017 17:33
Police on Thursday in central Italy detained a Roma Gypsy man who allegedly held his 13-year-old daughter captive for years after agreeing to make her wed a total stranger for 15,000 euros, according to a local media report.
The man, who is originally from Eastern Europe, faces charges of slavery after imprisoning his daughter at the family home in Florence for four years and only allowing her to go out occasionally to run errands for her mother, according to the report in Italian daily Corriere della Sera.
Police arrested the man after the girl, who is now 17, was able to secretly ask a peer for help via the chat function of a smartphone video game using a wi-fi connection, just days before she was due to marry.
The Sicilian youth the girl managed to contact online, told his parents, who called police, who immediately raided her home, interviewed the girl and her family and removed her to a women's shelter, Corriere said.
The girl deliberately gained weight during her captivity, in a bid to deter her husband-to-be, who travelled from France to Italy in 2013 to meet her. When the groom returned to Florence for an 'engagement party' in 2014, he threatened to call off the nuptials and demanded her family repay a 4,000 euro 'deposit' unless the teenager lost weight and got rid of her acne.
RIPRODUZIONE RISERVATA © Copyright Adnkronos.