United Nations condemns Somali journalist's killing
SECURITY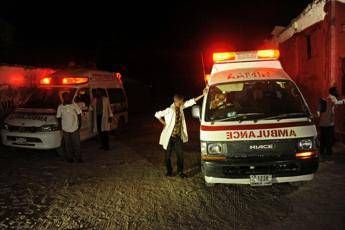 Pubblicato il: 20/09/2017 16:35
The head of the United Nations' culture organisation UNESCO on Wednesday deplored the slaying of Somali radio and TV reporter Abdullahi Osman Moallim in a bomb attack and urged the country's authorities to probe the killing.
"I condemn the killing of Abdullahi Osman Moallim," UNESCO director-general Irina Bokova said in a statement.
Twenty-four-year-old Moallim died from head injuries three days after he was wounded in a suicide bombing in the city of Beledeweyn in the central Hiran region on 13 September. Two other Somali reporters were also injured when the attacker detonated an explosive vest outside a cafe in the city.
"Journalists the world over are being attacked based on their mission to keep the public informed," Bokova said.
"I call on the responsible authorities to investigate this attack and extend my condolences to the victims and their families."
Moallim worked for the privately owned station Radio Codka, as do the other two reporters wounded in the suicide bombing. He also worked for the regional government owned Jubbaland TV.
The bombing was reportedly claimed by the Al-Qaeda aligned militant group al-Shabaab.
At least 62 journalists have been killed in relation to their work in Somalia since 1992, many of them in bombings, making the war-wracked country one of the world's most dangerous places to be a reporter, according to research by the Committee to Protect Journalists (CPJ).
The CPJ, Somalia's national union of journalists and the US government have condemned Moallim's killing.
RIPRODUZIONE RISERVATA © Copyright Adnkronos.