Efforts continuing to resolve Turkey-Eni-Cyprus standoff
SECURITY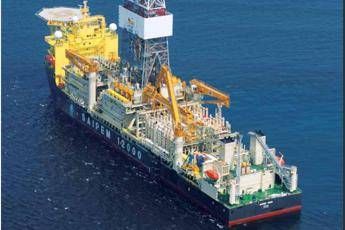 Pubblicato il: 12/02/2018 18:07
Diplomatic efforts are ongoing to end the Turkish military's obstruction off Cyprus of a ship contracted by oil state-run oil and gas giant Eni , the government's spokesman told Adnkronos on Monday.
"The situation is unchanged, Turkish ships are still in front of the drill ship," Nikos Christodolides said.
"Efforts are continuing to reach a diplomatic solution," Christodolides said.
On Tuesday, Eni's southern Europe manager will hold talks in Nicosia on the incident with Cyprus's energy minister Giorgos Lakkotrypis, he said.
On Friday, the drill ship operated by Eni subsidiary Saipem was stopped by Turkish military vessels off southwest Cyprus and ordered not to continue its course towards another area southeast of Cyprus to explore for natural gas due to military activities in the area, allegedly until 22 February.
Turkey, which does not have diplomatic relations with Cyprus, claims that part of Cyprus's offshore maritime zone fall within the jurisdiction of Turkey or of Turkish Cypriots.
The contested prospect is Block 3 of Cyprus's exclusive economic zone, Eni said.
The European Union on Monday deplored Turkey's blockade of the drill ship, calling on the country to respect states' sovereignty "in their territorial waters and air space".
RIPRODUZIONE RISERVATA © Copyright Adnkronos.