ENI, Italian national research council ink clean energy accord
SECURITY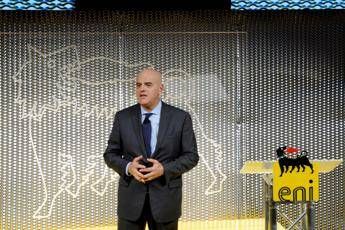 Pubblicato il: 04/05/2018 18:55
The CEO of Italian energy giant ENI, Claudio Descalzi and the president of Italy's National Research Council, Massimo Inguscio, on Friday signed a multi-million euro agreement aimed at curbing global warming and desertification.
The accord covers four areas of high scientific and strategic interest: nuclear fusion, water, agriculture and the Arctic ecosystem, ENI said in a statement.
Under the accord, ENI and CNR will combine their strong technological research and development capabilities by establishing four joint research centers, investing 20 million euros over a period of five years.
"This agreement is a significant step for Eni towards the development and implementation of increasingly efficient energy-generating technologies that are sustainable and accessible to a growing number of people," said Descalzi.
"Collaboration with a prestigious research center such as the CNR will allow us to conduct in-depth studies which have immediate repercussions on both the ecosystem and private companies."
The joint research will focus on water and agriculture to achieve purification and reuse of the hydric resource and sustainable food production; nuclear fusion; latest generation superconductor materials; and plasma technologies able to produce virtually unlimited clean energy, said Inguscio.
"The National Research Council, together with Eni, aims at accelerating the development of new technologies that can tackle global challenges, such as the relationship between energy, water, food and the environment, with solutions that are efficient, clean and with a low water footprint," Inguscio stated.
A total 90 percent of global power production requires a significant use of water, but water is also vital for agricultural development (70 percent of global water use) and its availability is under stress in various areas of the world, also due to climate change, ENI noted.
RIPRODUZIONE RISERVATA © Copyright Adnkronos.