UN World Food Programme boss visits famine-threatened Sahel
SECURITY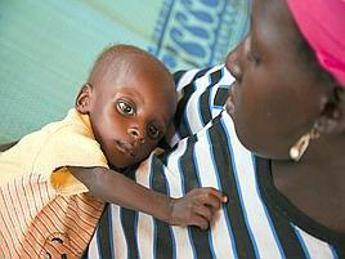 Pubblicato il: 17/05/2018 19:21
The Executive Director of the World Food Programme, David Beasley, on Thursday travelled to West Africa, where over five million people in six countries of the Sahel region – Burkina Faso, Chad, Mali, Mauritania, Niger and Senegal - face hunger this year, WFP said.
"In the Sahel, low rainfall has hurt harvests and reduced fodder and water for livestock, making lives harder for people there. WFP is working actively to help," Beasley stated ahead of his visit.
"I am looking forward to meeting with the leaders of Senegal, Mali and Niger to reinforce our commitment to support their response plans," he said.
WFP's work in the region also includes long-term programmes that help foster self-reliance among communities, Beasley said.
"I am looking forward to meeting men, women and children who are participating in these efforts," he said.
Beasley is visiting Senegal, Mali and Niger from Thursday through Monday.
WFP is launching an urgent appeal for 165 million dollars to meet the needs of 3.5 million people in the Sahel during the lean season.
The UN agency said it is also working with partners and national governments on plans to scale up resilience to climate related shocks; to create jobs for young people; rehabilitate land and restore ecosystems; and to invest in health, nutrition and education.
RIPRODUZIONE RISERVATA © Copyright Adnkronos.