Italy backs Iran nuclear accord
SECURITY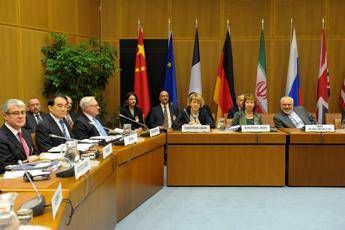 Pubblicato il: 20/06/2018 15:06
During a visit to Rome on Tuesday by senior Iranian diplomat Seyed Kamal Kharrazi, the Italian government voiced support for the landmark nuclear deal reached by seven countries and Iran in 2015, saying it was crucial for international security.
While in Rome, Iran's former foreign minister and current president of the country's Strategic Council on Foreign Relations, Seyed Kamal Kharrazi, met Italy's foreign minister Enzo Moavero Milanesi, the foreign ministry said in a statement.
"During the cordial talks, Minister Moavero reaffirmed the European Union's position in full support of the agreement on Iran's nuclear programme. The agreement is key to the global non-proliferation regime and represents a success to preserve for the security of the region in the interest of the whole international community," the statement said.
During his meeting with Kharrazi, Moavero reaffirmed Italy's interest in continuing dialogue with Tehran and the two top diplomats "took stock of the main regional issues," the foreign ministry stated.
After United States president Donald Trump said in May he was withdrawing from the nuclear accord, Iran said it would remain in the deal, which tightly restricted its nuclear ambitions for a decade or more in return for ending the sanctions that had crippled its economy.
Trump's announcement drew strong opposition from European leaders and a rare rebuke from his predecessor Barack Obama, who said the US withdrawal from the deal - which took over two years to negotiate - made the world a less safe place.
RIPRODUZIONE RISERVATA © Copyright Adnkronos.