Tunisian IS supporter deported from Italy
SECURITY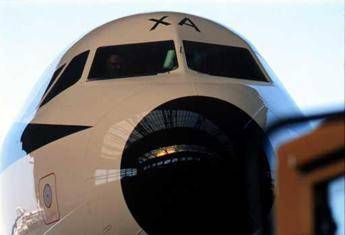 Pubblicato il: 16/07/2018 12:22
Italian authorities have deported a 28-year-old Tunisian accused of supporting the Islamic State jihadist group, the interior ministry announced.
The suspect was expelled from Italy aboard a direct flight to Tunis and was the 65th foreign national deported this year for alleged Islamic extremism, the interior ministry said on Sunday.
During a stop and search operation by police, the Tunisian, who was resident in Sicily's province of Ragusa, was found to be armed and to have on his person images of the IS flag and fighters, according to the ministry.
The Tunisian had prior convictions for drug offences.
A total of 302 suspected Islamic extremists have been deported from Italy since 2015, the ministry stated.
RIPRODUZIONE RISERVATA © Copyright Adnkronos.