Eni teams up with Gaslini pediatric hospital to help children in Iraq
SECURITY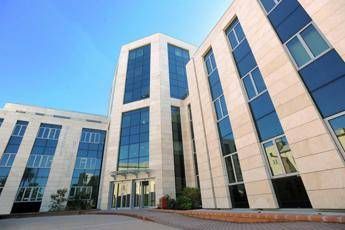 Pubblicato il: 17/07/2018 15:59
Italy's energy major Eni will partner the Gaslini Institute - one of Europe's top pediatric hospitals - to aid children in Iraq in cooperation with the Basra Children's Hospital, Eni said in a statement on Tuesday.
"Eni is working to improve the quality of the haematology, oncology and surgery services at the BCH through important technical and training support, in collaboration with the Gaslini Institute," said the statement.
Under the partnership agreement, the Gaslini Institute will provide training for medical, nursing and technical staff including on-the-job training of local staff, according to the Eni statement.
The Genoa-based hospital will in 2018-2019 host Iraqi doctors, nurses and technicians at its premises, involving them in personalised, on-the-job training programmes and will send its specialists to BCH to provide technical, clinical and training under the accord, Eni said.
"Remote consultation assistance is also planned for critical cases through telemedicine sessions, medical information, education and communication (IEC) programs and technical assistance to improve clinical, organisational and management systems," Eni added.
The Gaslini Institute will also offer treatment in Genoa for complex clinical cases and technical medical support, education and communication at a clinical, organisational and hospital management level, Eni stated.
Eni said it is building a new ward at the BCH, supplying equipment and repairing and upgrading existing systems and has also given the Gaslini Institute software for processing neurological images.
The software is crucial for the diagnosis of brain tumours and fast diagnosis in acute neurological events such as an ictus, cerebral ischemia and epilepsy, Eni said.
RIPRODUZIONE RISERVATA © Copyright Adnkronos.