Migrants stranded off Tunisia amid new standoff says NGO
SECURITY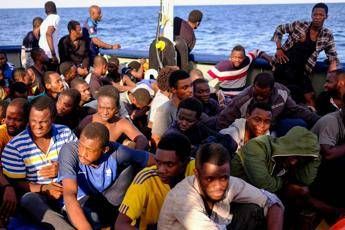 Pubblicato il: 18/07/2018 20:14
Forty migrants including two pregnant women are stranded off Tunisia after being picked up by a supply ship in international waters off Malta and "illegally transferred" to Tunisian territorial waters, activist organisation WatchTheMed Alarm Phone reported on Wednesday.
The migrants were intercepted by the Sarost 5. MRCC Tunis supply vessel last Friday in Malta's search and rescue area. They had set sail from Libya and were heading for Italy or Malta, which both barred the rescue ship, WatchTheMed Alarm Phone said on Facebook.
The migrants, who are from several countries, did not want to be taken to Tunisia, where authorities at the ports of Sfax and Zarzis have refused to allow the boat to dock, the activist group said, posting photos of the vessel.
"We demand a long-term solution that allows those in distress at sea to be swiftly disembarked in European harbours, rather than the case-by-case evaluations that we see currently, which unnecessarily prolong the suffering of those rescued," WatchTheMed Alarm Phone said.
"We also declare our solidarity with the crews of non-governmental and commercial vessels that carry out vital search and rescue operations despite the obstacles that European governments create."
Hundreds of migrants have been stranded at sea for days in several incidents since Italy's hardline interior minister Matteo Salvini closed Italy's ports to migrant rescue ships last month, turning away several and forcing other countries to step in.
RIPRODUZIONE RISERVATA © Copyright Adnkronos.