Conte welcomes Juncker's vow to help relocate migrants
SECURITY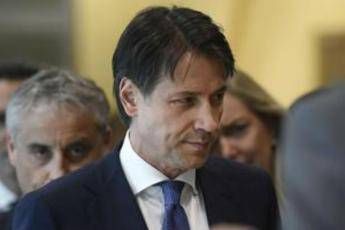 Pubblicato il: 20/07/2018 18:04
Italy's populist premier Giuseppe Conte on Friday hailed a pledge by European Union Commission president Jean-Claude Juncker to try and identify nations that would shelter migrants rescued in the Mediterranean.
"Today we have made an important step forward," Conte wrote on his Facebook page.
"President Juncker's letter, which I thank him for, upholds the principle that immigration is a European challenge that concerns all 28 EU states and requires European solutions - not those of a single country," he went on.
"It's a principle we fought for at the last European Council meeting," Conte said, referring to a summit of European leaders in late June.
Beneath his Facebook message, Conte posted the four-page missive that Juncker wrote to him on Thursday in answer to a letter Conte sent him earlier this week stating that Italy would no longer take in migrants plucked from the Mediterranean until other member states accepted some of them.
Conte's letter urged the EU to set up a "crisis cell" reporting to the EU executive that would mediate with member states on the relocation within the bloc of rescued migrants, a proposal Conte said had been "fully accepted" by Juncker.
In his letter to Conte, Juncker wrote that he agreed better coordination mechanisms were needed on migration to Europe, "but only as a stage towards a more stable framework."
"The European Commission stands ready to fully exercise its coordination function," Junker wrote, warning that the EU did not have the authority to decide where migrant rescue ships should dock.
Juncker also said in his letter that he was "pleased" the Austrian EU presidency was working on the reform of current EU asylum rules requiring refugees to claim asylum in the first country of arrival - often Italy.
"You'll notice that step by step, the government is achieving the change we promised, also on the issue of immigration," Conte's post concluded.
Italy's foreign minister Enzo Moavero Milanesi wrote to EU foreign policy chief Federica Mogherini this week that his country did not want to be the only one "where migrants saved at sea by its own naval units disembark."
At their fractious 28-29 June summit in Brussels, European leaders controversially agreed to set up secure centres for migrants in the bloc, to tighten its borders, create 'disembarkation platforms' outside the bloc and to redistribute refugees among member states.
RIPRODUZIONE RISERVATA © Copyright Adnkronos.